BigPlanes RC Scale Model Airplanes
Specialized in Big Planes, gas and electro engines. Dealer of ESM (Ever Soaring Models), Goldwing, TWM (The World Models), DLE, RCGF, NGH.

Bigplanes is official dealer of ESM, TOPRC MODEL, CYMODEL, Goldwing, TWM The World Models, Biela, Electron, Valach, SAITO, ROTO, DLE, DLA, EME, GPower (GAUI) engines, Krumscheid, MPJET, WIKE R/C etc..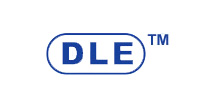 We deliver worldwide. Please check the website or mail for the shipping costs when the shipping costs are €0.
New:
- New Full Composite Jets available from TOPRC
- Full Scale Pilots from Warbirdpilots.
- GAUI 50cc 4-stroke gas engines and spare parts
TOPRC Spitfire: TL2000: Spitfire Large:
BigPlanes is dealer of e.g. ESM, Goldwing, WIKE R/C, Biela, RCGF, DLE, FSD, SpringRC, Hawk, Hobbywing, Dynam, RCEXL, Eaglewing etc. Also dealer of Great Planes, Sullivan, Simprop etc.
Many "warbirds'' like the Spitfire, SBD-5, FW-190, Fairey Swordfish, F4-U Corsair, T-28, LA-7, Hawker Hurricane en Typhoon, P-51 Mustang, Stuka, Tigercat, B-25 Mitchell, DC-3, BF-110, P-47 Thunderbolt, Storch, Ki84 Hayata, AICHI D3A1, Skyraider A1, PC-21 Pilatus etc. maar ook aerobatic vliegtuigen zoals b.v. Sbach, YAK, Katana, Edge, Extra , SU26, Pitts, Ultimate, Adrenaline 90/120, Iconic en Beaver, Cessna, Robin DR400, 2160, DHC-6 etc. are available.
A full range of gas engines (petrol engines) from RCGF and DLE are available to support e.g. above mentioned models. Also a full list of spare parts is available for all available engines. Engines like: DLE20, DLE30, DLE35RA, DLE40, DLE55, DLE55RA, DLE60 Twin, DLE61, DLE111 Twin, DLE120 Twin, DLE170 Twin, NGH GT35, GF38cc, EME35, EME35AS, EME60, EME60AS are fully supported.
New from 42 percent are the Blue Box power distribution systems (also known as PowerBox systems).
Brushless motors from FSD are available from 50 untill 2000 W. These brushless motors are suitable for models between 1 and 10kg.