A new containers from ESM and CYMODELS has arrived end of September.
Many ESM (like the PC-21, PA-25 etc.) and CYMODEL models are available again. The TOPRC models will arrive end of November.
Model Selection: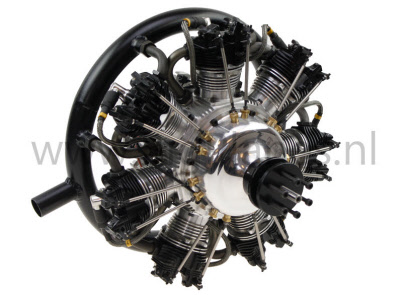 New in stock the 260cc radial gas engine from UMS.
Now available in stock: SWIWIN Turbines
End of November available: Many new TOPRC models
Below the flow is given of how a model could be configured:
Start with the selection of the model
Select the required retract set
look for a proper spinner
Find the correct Pilot
Select the related prop
Select a gas engine or electric motor
Select the servo's
Below an overview is given of some new models and engines which are added. Go for a full overview to the planes sections: Goldwing, Cymodel, TWM, ESM and TOPRC.